We visited the Grand Canyon Caverns and it was one of my family's favorite places we have visited in Arizona. We started out from Williams and the drive is really neat especially with kids. You pass by a town that has a Radiator Springs theme, you will notice eyes on old cars, gift shops and cafes inspired by Cars the movie.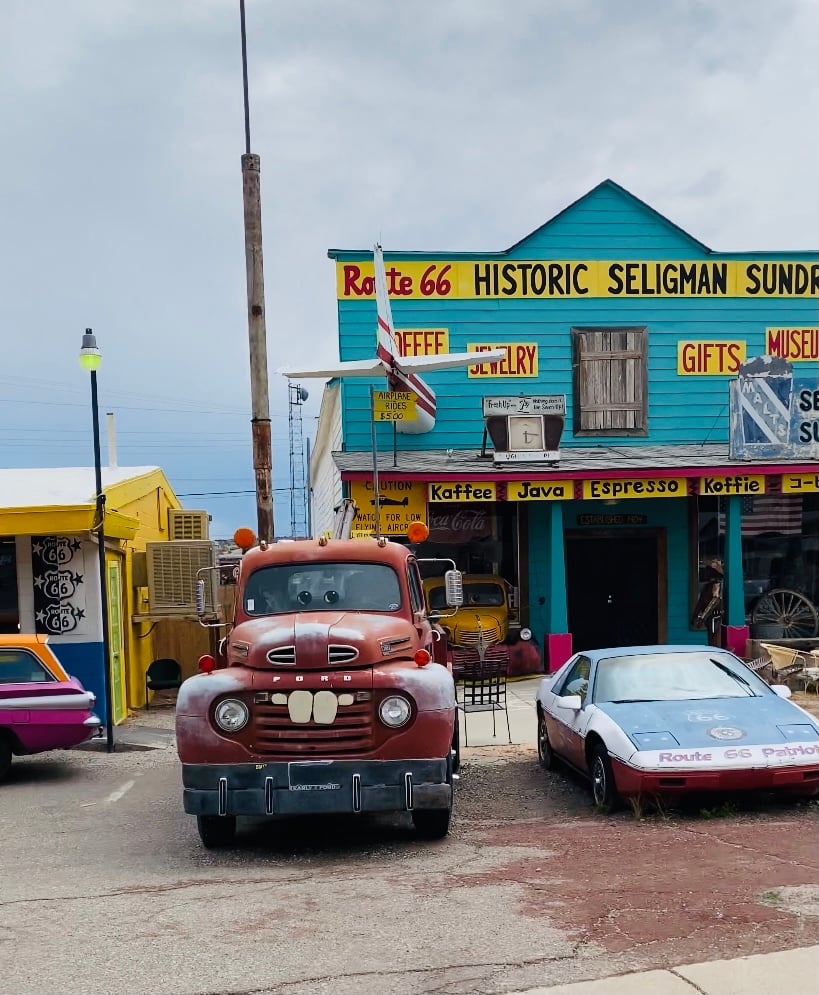 We arrived at Grand Canyon Caverns and got in line for the cave tour. Dino was our cave tour guide and he is incredibly knowledgeable and entertaining.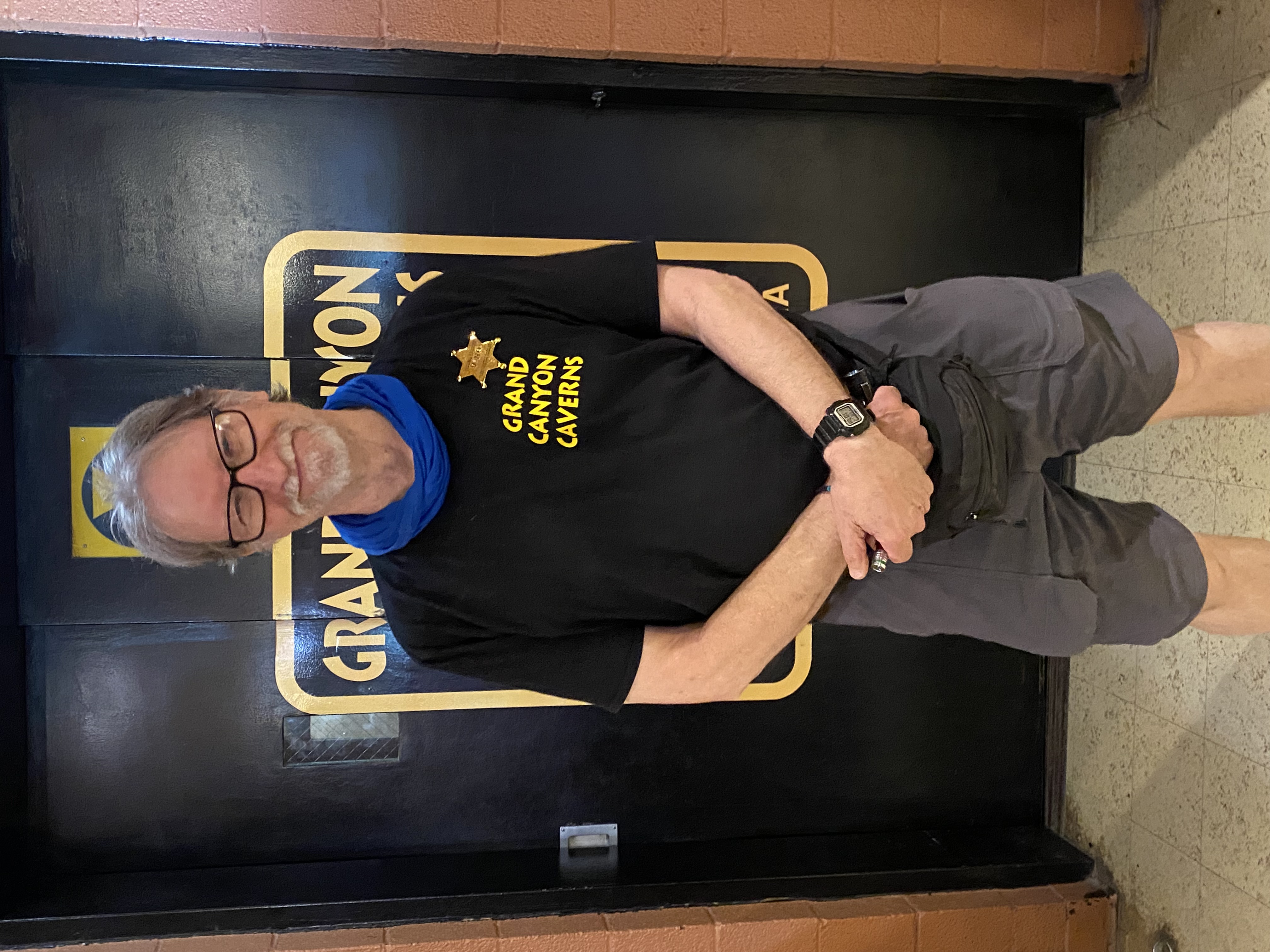 I had my 10 year old and 4 year old with me but this is a great tour for all ages (under 5 is free). We went down the elevator and went into the cave. We got to see so many neat things down there! The tour takes around 45 minutes to walk through and see all the sites. We got to hear about how the cave was found and all of the historical information surrounding the cave. We enjoyed all of the sites and learned a lot! We got to see Gertie, the 1000 lb sloth that fell down the sinkhole that led to the cave many years ago. I had never seen anything like Gertie, those types of sloths are now extinct but my kids thought she was really neat!
You get to see all sorts of gems and minerals and different views with every step. They just opened a restaurant in the cave you can visit with a reservation called the Cavern Grotto, they even have a bed and breakfast in the cave!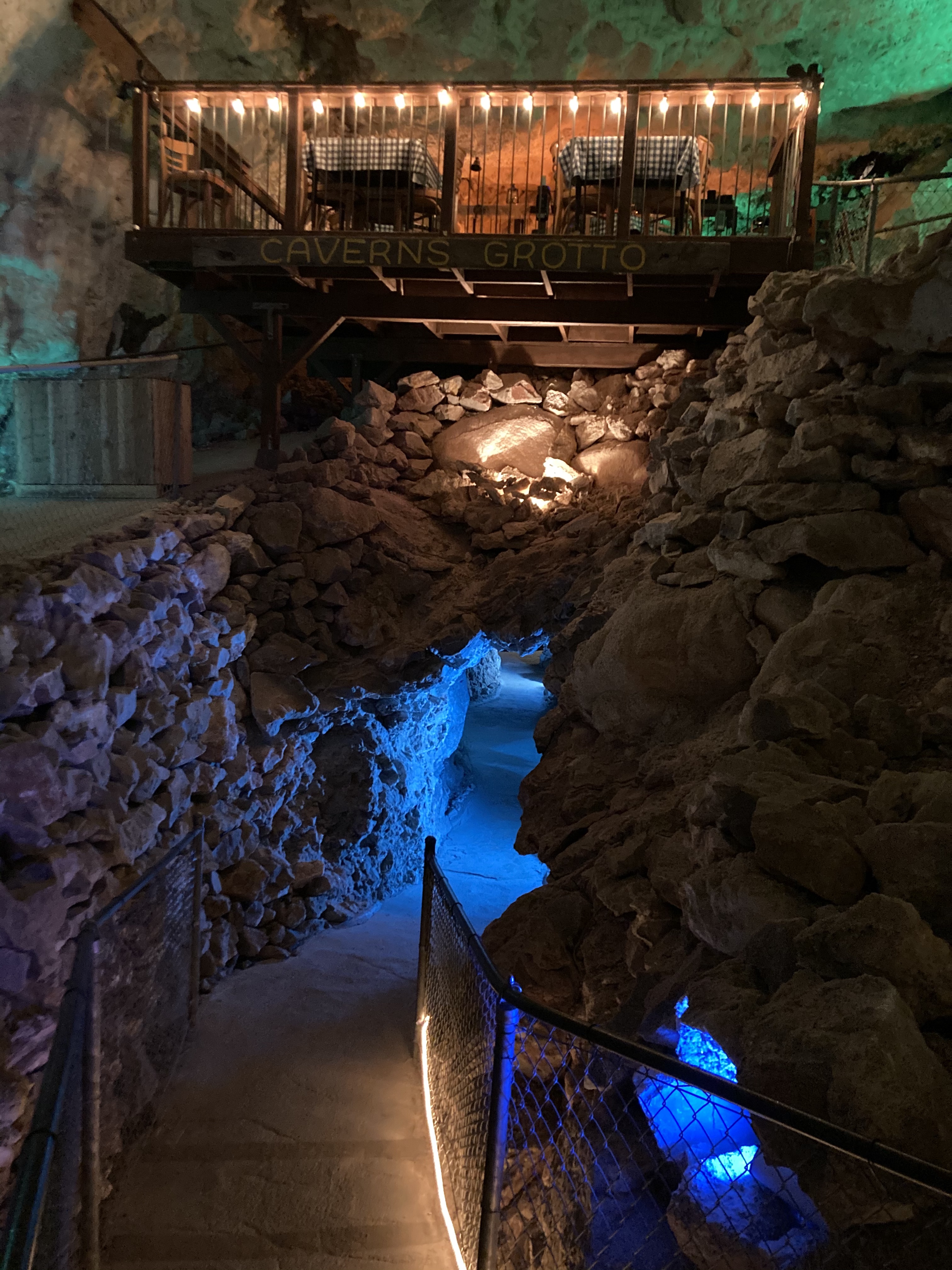 After our tour we did catch lunch at the restaurant they have on site and it was really good! We had eaten out a few times on our trip and they had the best food by far! The restaurant is also a neat experience for the whole family. There are cowboys in different booths and a lot to look at.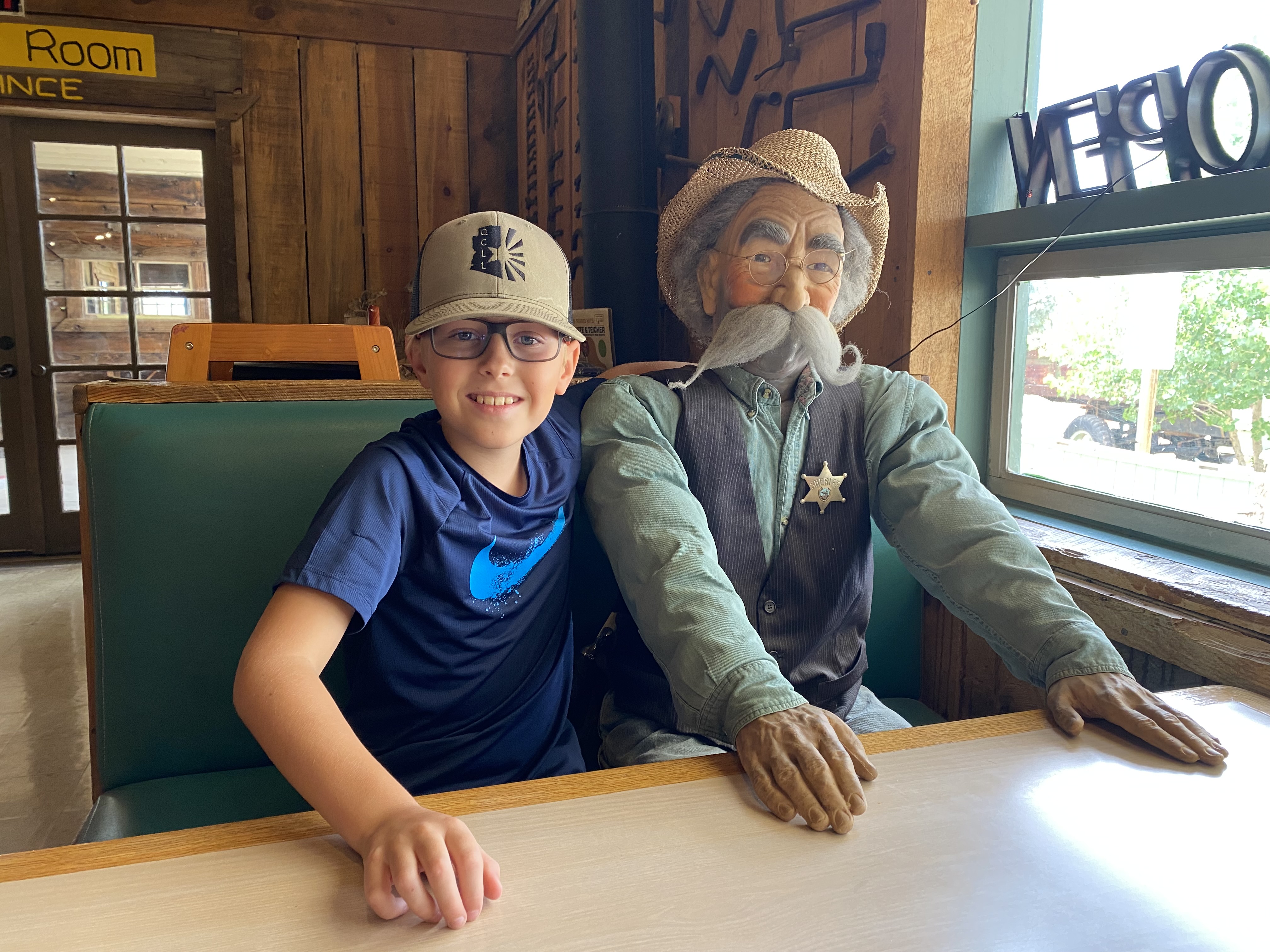 They offer Canyon Tours (which is what we did - 3/4 of a mile). They have more adventurous tours as well, Explorers Tours, Wild Tours and Ghost Tours! They also have an Inn you can stay in at ground level, bunkhouses, and an RV park with camping. Overall, I would highly recommend visiting Grand Canyon Caverns, this is a hidden gem in Arizona.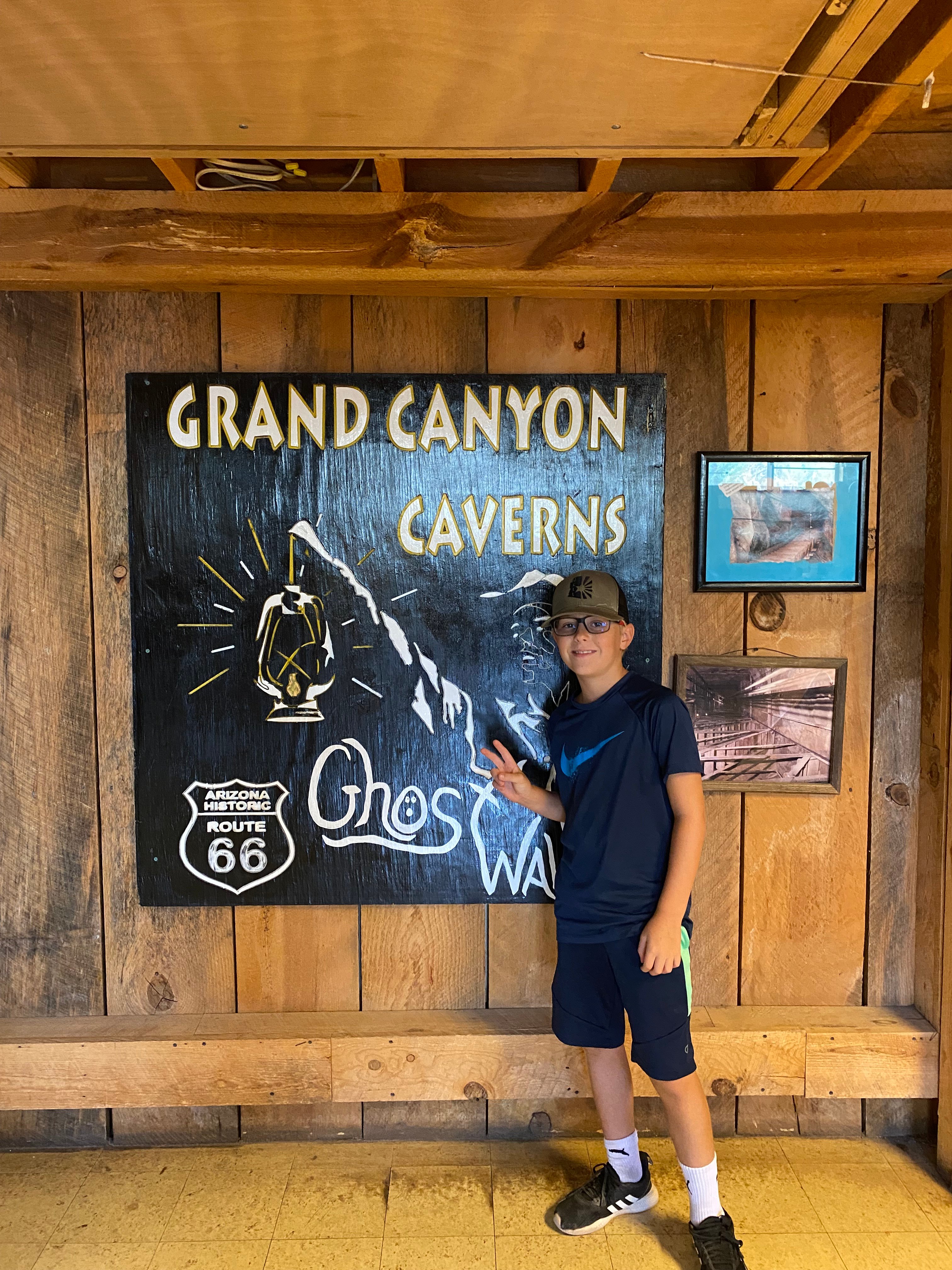 GRAND CANYON CAVERNS
Route 66 Mile Marker 115
Peach Springs, AZ
928-422-3223
For more information visit their website or email them: