"I surprised my son with this sign for his birthday, and he LOVED it! Guys, go check out their Facebook page or website! Great local business to support, and awesome customer service!"

"The owner is like a ninja, puts up the sign early in the morning! I didn't even know she was there!"

Easy to order
Fast response time
Affordable
Don't Sign the Card, deSIGN the Yard!




Do you have an anniversary, wedding, retirement, birthday, graduation, or just want to do something special for someone? Consider ordering a package from Yard deSIGNS East Valley.

Included is an AMAZING deSIGN created with adorable graphics in your front yard for 24 hours (or more if selected) of pure enjoyment!
How it works:
First, visit www.theyarddesigns.com and choose one of 3 packages (Basic, Deluxe, Just Because). On the morning of the event, Yard deSIGNS will come over to set up the array of signs which will remain in your yard for 24 hours (or longer if selected) before removal! The deluxe package includes solar lights for nighttime display and 11 graphics. Expect no hassle and tons of compliments for you and your guests.


Why Yard deSIGNS?
Yard signs are a unique way to do a special shout-out, whether for a celebratory milestone, thank you, encouragement, or simply a hello. No doubt this has been a strange year, and Yard deSIGNS aims to bring smiles to everyone's faces! Besides, the pictures and memories will last forever!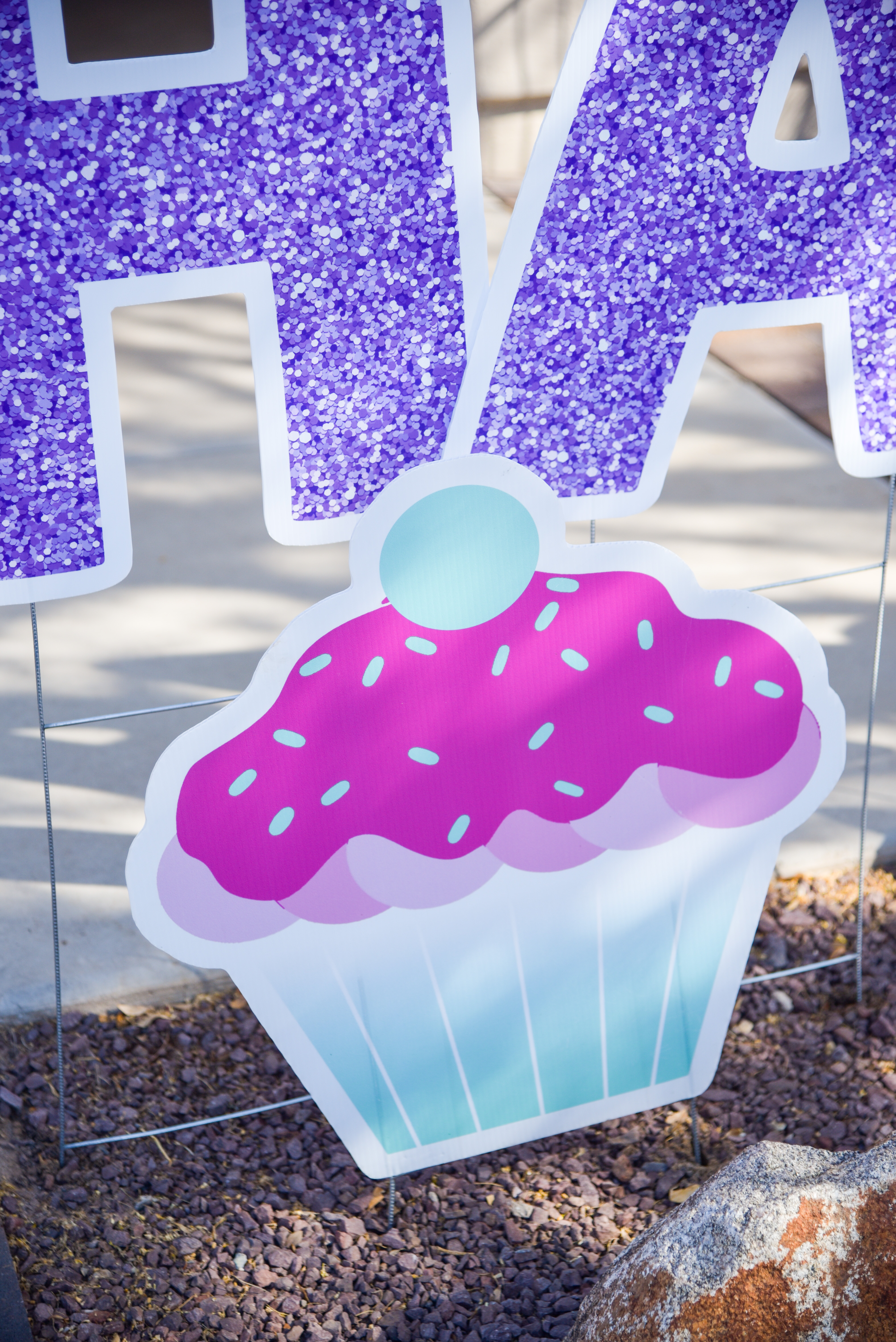 Customized yard greetings are the new way to go for holidays, weddings, baby showers, and so much more! The process to order is simple and the event is fun!

If you have questions, you can always contact them at (480) 468-8120 or email at yarddesignseastvalley@gmail.com

Here's the Facebook page for Yard deSIGNS in the East Valley. Follow for ideas and book them today!
https://www.facebook.com/yarddeSIGNSeastvalley/
--------
Here's your coupon code to get 20% off your sign!

Coupon code: celebrate